Prenatal to Age 3 Programs
The first years of life are a time of rapid and critical brain development. What happens in early childhood can affect children for a lifetime, impacting not only children's school readiness, but their academic trajectory and long-term health outcomes.
Home Visiting - Birth to Age 3
Bringing the classroom to the home, BHK Home Visitors support parents in utilizing everyday materials to provide stimulating environments and experiences that help their child grow and develop.
During personal visits, home visitors share age-appropriate child development information with parents, help them learn to observe their own child, address parenting concerns, and engage the family in activities that provide meaningful parent-child interaction.
Weekly playgroups at several locations allow parents to network with other parents in their community.
Home Visiting Program for Expectant Families
A healthy pregnancy is crucial for a child's optimal growth and development. BHK provides expectant families with early and ongoing supports and services that offer the best chances for healthy pregnancies, positive birth outcomes, and nurturing and responsive caregiving.
Home Visitors provide BHK families support and encouragement for successful breastfeeding experiences. Breastfeeding support in person or over the phone can help families with common breastfeeding challenges such as positioning and latching on, milk supply with growth spurts, breast soreness, and returning to work/school.
Benefits of Home Visiting
High-quality home visiting programs have shown positive impact on
Improved/healthy birth outcomes

Increase parent knowledge of child development

Increased children's school readiness

Decreased incidents of child abuse and neglect

Increased graduation rate of enrolled mothers
Early Childhood Education and Care: Infant-Toddler Care (Birth to Age 3)
BHK's infant/toddler care, Early Head Start, is federally funded by the Administration for Children and Families- Office of Head Start to serve children from at-risk backgrounds.
Teachers (primary caregivers) observe children, gaining information about each child's interests, strengths and needs. They develop individualized learning experiences to support children's physical, cognitive, and social well-being.
BHK's classrooms and outdoor play spaces provide a safe, healthy environment for routines, active learning, and responsive caregiving. Teachers plan ways to integrate home cultures into the environment and consider ways to change the space to support the changing ages, interests, and characteristics of the group of children over time.
Eligible children receive Early Head Start services at no cost.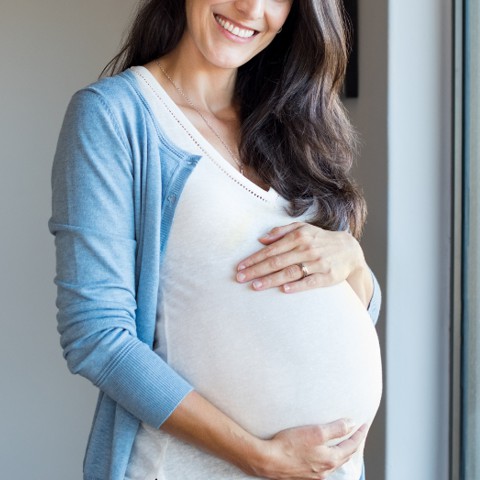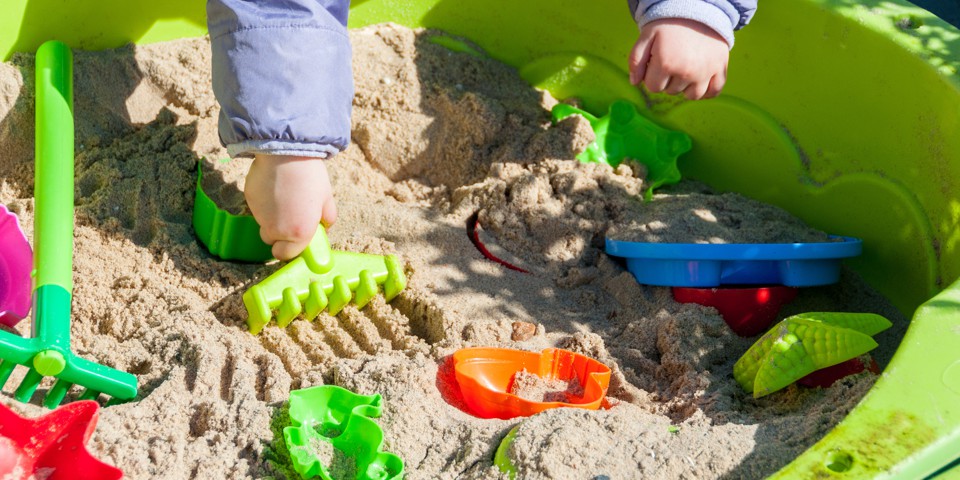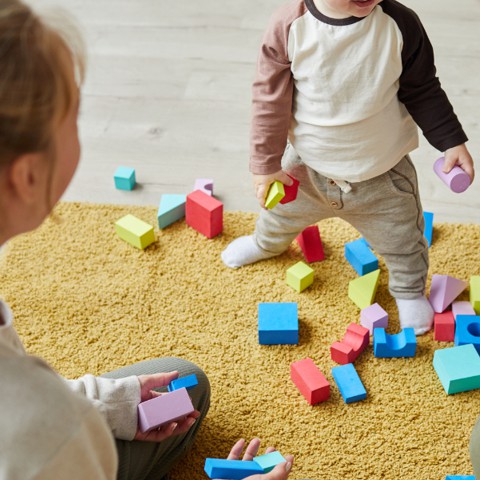 BHK Child Development plays a vital role in promoting access to local food sources for families in the community. One of their key initiatives is ...

Early childhood education is a rewarding career in a field with high demand. What happens in the early childhood years can affect children for a ...

BHK Child Development is accepting applications for the 2023–2024 program year during our Open Application Events on August 9th. BHK will hold ...